By Catriona Mactaggart
Little Fires Everywhere is the new TV adaption of Celeste Ng's bestselling novel of the same name. The series has been highly anticipated by audiences worldwide and it does not disappoint. 
The series is set in 1997 and has events from the past seamlessly woven into it, making it an emotionally charged commentary on love, sexuality, race, and motherhood. It begins with a dramatic opening scene – the Richardson's house fire – which sets up the series' central mystery. This style feels very similar to Big Little Lies, Hello Sunshine's previous book-to-series adaption (also starring Reese Witherspoon and an incredible female cast). 
Following this opening scene, the episode quickly jumps back four months to September of 1997, and we see the arrival of Mia Warren and her daughter Pearl in Shaker Heights. The first episode pulls you in, leaving you with a million questions about this mother daughter-duo and their life before they moved to this small town.
At its core, the series explores the friendship and then rivalry between Elena (Reese Witherspoon) and Mia (Kerry Washington), two women with strong but differing ideals and contrasting opinions about what it means to be a good mother. Race plays a central role in the series and every episode is filled with not-so-subtle micro-aggressions. Though Mia and Pearl's race was not specified in Ng's book, they are black characters in this adaption, and this adds a whole other level of tense interactions to Elena and Mia's dynamic.
To begin with, Elena is presented as kind and caring, but as the series progresses, we see how her whiteness has become part of a larger problem. Elena is not inherently a villain – her actions come from a place of love and a desire to uphold tradition – but she is woefully misguided. As the series progresses it becomes crystal-clear that her beliefs are steeped in systemic racism which is so deeply ingrained in the Shaker Heights community. When their rivalry reaches breaking point, Mia becomes the obvious suspect for the impending Richardson housefire – but sparks have been sent flying elsewhere too. 
The series also explores other storylines which shoot off from the main arc and address poignant issues, particularly race and sexuality. These include some emotionally charged scenes involving Lexi (Jade Pettyjohn), Izzy (Megan Stott) and Pearl (Lexi Underwood). It was Reese Witherspoon's intention when founding Hello Sunshine to give a platform to actresses of all ages, and while she and Kerry Washington are undoubtedly the stars of this show, we see some great break-out scenes from these younger actresses.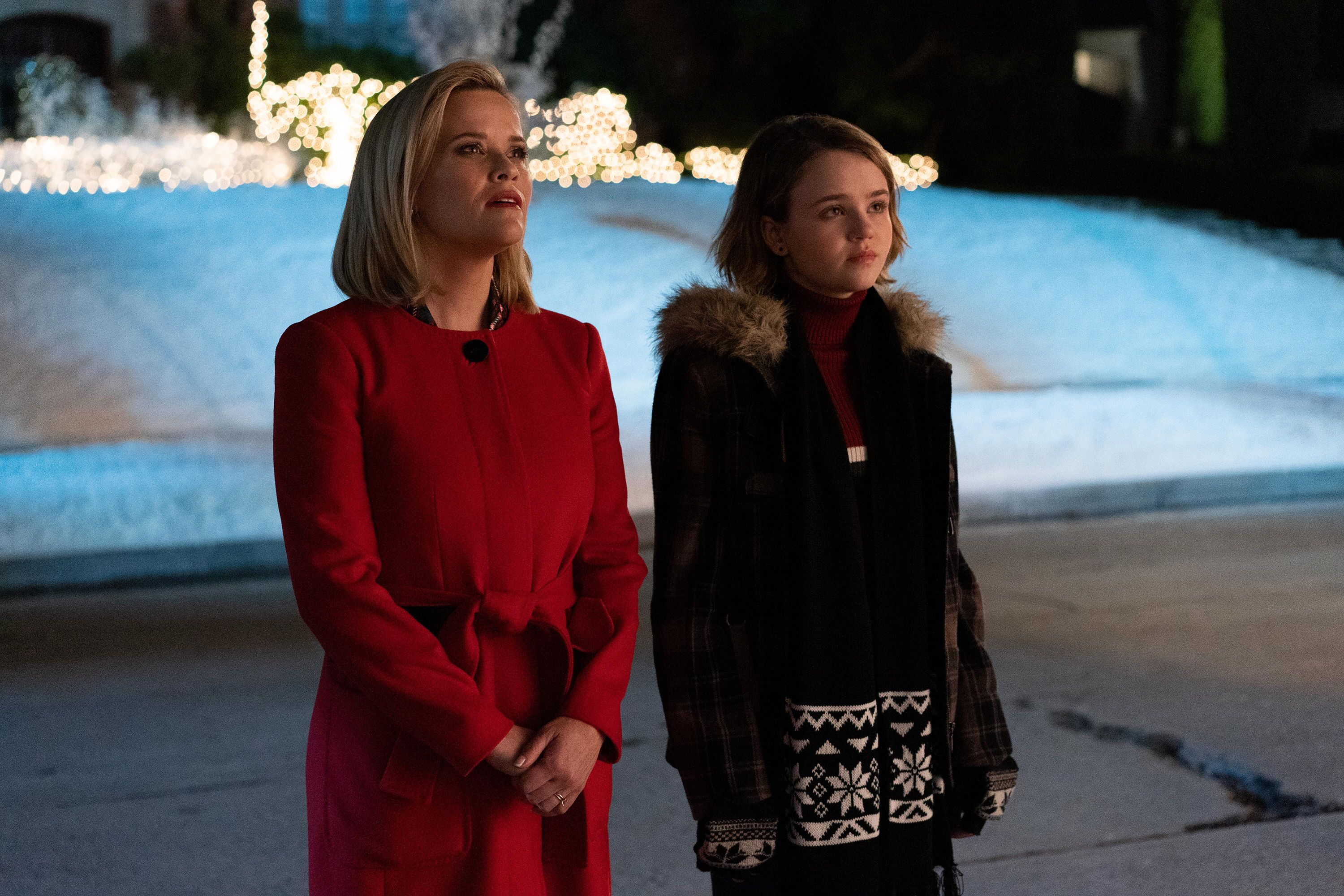 At the beginning of the series, Lexi steals Pearl's story, it is an indisputable instance of racism which she adapts into a personal experience of sexism to get into Yale. She doesn't see how this was wrong and it turns into something that haunts her throughout the series. Lexi's younger sister Izzy also has her own issues throughout the series. As she has struggles with her sexuality and the pressure that comes with being Elena's daughter, she forms a close bond with Mia. 
As the series draws to a close, tensions have never been higher and many of the characters are pushed to breaking point. These interlinking storylines bubble over and result in a series of events that lead to the Richardson's house fire. It happens in the heat of the moment, but it was decidedly necessary. Literal and metaphorical fires nod to the 'fire theme' throughout. The burning down of the house is ultimately symbolic cleansing and attack against Elena's ideological beliefs – set by the unlikeliest culprit. 
The series ending feels very final and shows an understanding that something has changed. The final scene lingers on Mia's sculpture, a model of Shaker Heights with a large cage in the centre. The door to the cage is open to provide "a way out" of this racist system.
4 stars for this TV adaption which is a timely social commentary. Its departing message calls out discrimination and emphasises that people should treat others equally, no matter their race, gender or sexuality.
Stream Little Fires Everywhere now on Amazon Prime.